THE COLDERBOLDER 5K
We are sorry to report that we are officially sold out.
We hope you can join next year and sincerely wish everyone a happy holiday season.
There is no race day registration for the ColderBOLDER.
COLD MEDALS
FOR THE COLD-HEARTED
THERE ARE 14 MINI-races within the COLDERBOLDER 5K
All finishers earn a Cold Medal, but the top 3 male and female finishers in each mini-race earn a special medal.
ONE OPEN RACE
For anyone and everyone—any speed, any pace.
13 MINI RACES ORGANIZED BY PACE
You run with people your speed, giving everyone a fair shot at being in the top 3. 
We'll use your most recent finish time from the list below to put you in the right mini race.
2021: FORTitude, Bolder on the Run, or Heart of Bold
2020: 12 Days of COLDERBolder, BOLDitude, or VirtuALL
2019: COLDERBolder, FORTitude, or BOLDERBoulder
IT'S A FESTIVAL OF TIGHTS
There is no race day registration for the ColderBOLDER.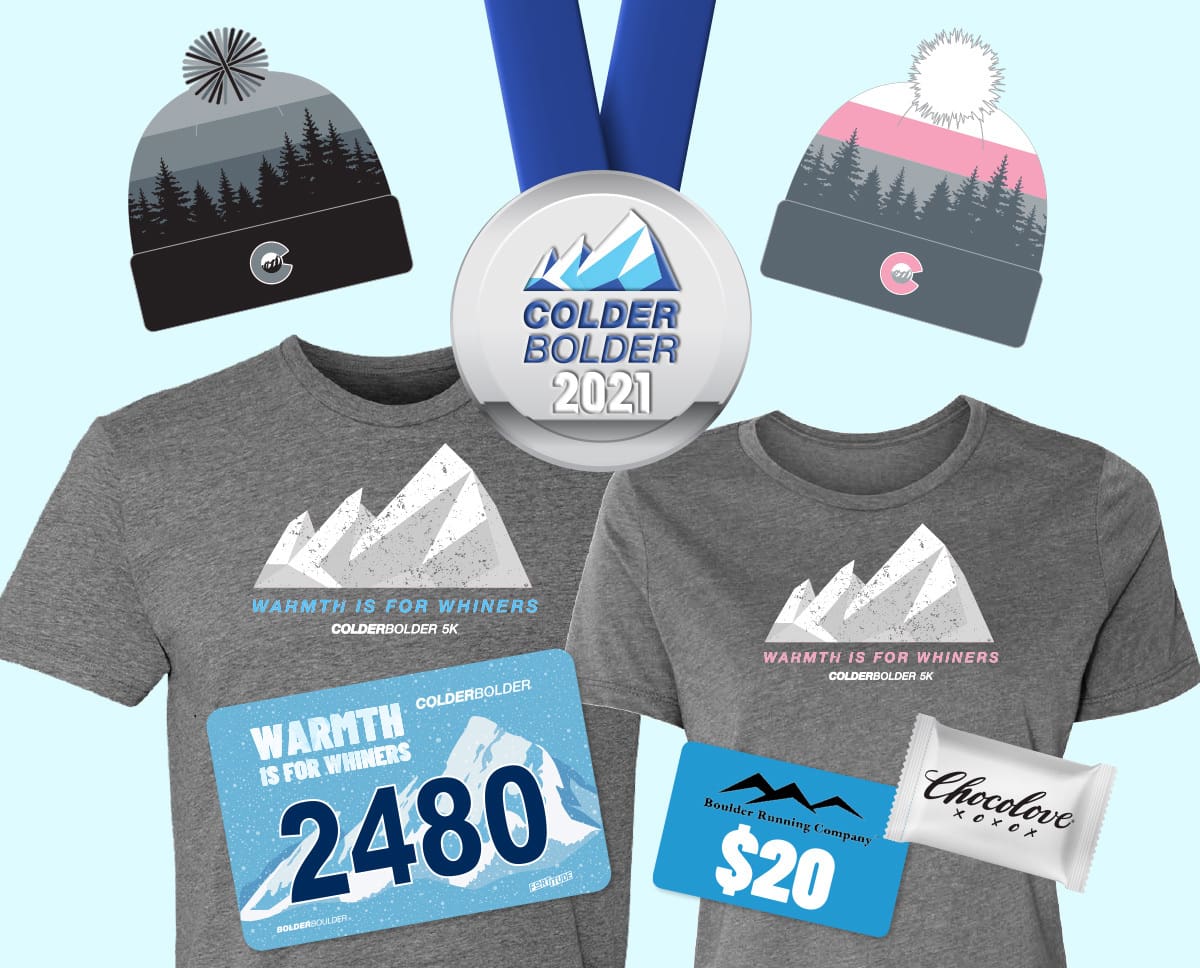 Official ColderBOLDER Shirt & Winter Beanie
$20 Gift Voucher at Boulder Running Company
Cold Medal Ornament (after completing your 5K)
4 Surprise Sponsor Rewards (after completing your activities)
Official ColderBOLDER Bib with RFID Tag
There is also a virtual option available.
4 EXTRA REWARDS
FOR YOUR EFFORTS
New for 2021: Four Activities = Four Extra Rewards
Do 30 minutes of anything that helps your body and mind.
Each time a participant submits an activity you a surprise reward is unlocked from one of our sponsors.
(we make it super easy)

DO WHAT YOU
LOVE
Fight back against jack frost
Do 4 different activities, or run or walk them all. It's up to you. 
Complete them between Nov. 27th and Dec. 3rd. Aim for 30 minutes.
Sledding, shopping, and snowball fights count. So does yoga, stretching and meditation.
Be good to yourself. The holidays can be stressful.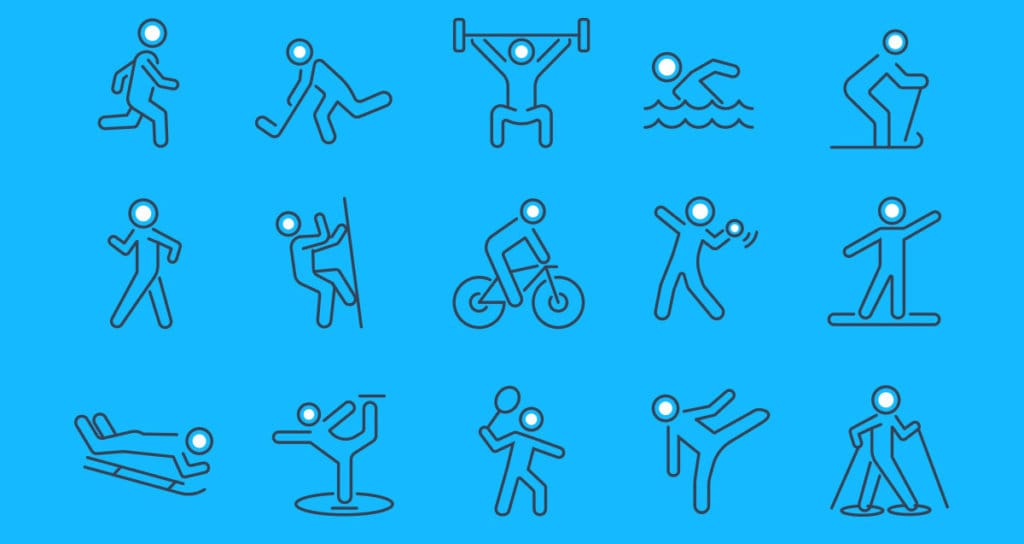 LET IT SNOW, LET IT SNOW
LET IT SNNOOWW