Financial Stability 
Long-term financial stability is essential to delivering a first-class BOLDERBoulder experience. We are committed to transparency around the costs associated with staging our event.
One of the reasons we were named "America's Best All-Time 10k" is because of our absolute commitment to quality. That commitment coupled with the sheer scale of the event, raises unique costs that are highlighted below.
What does it cost to stage the BB10K?
The following is a breakdown of our expenses by major categories, including some of our unique expenses (rounded):
University of Colorado requires that the BOLDERBoulder cover the floor of the stadium to protect the turf: $73,900
Scaffolding, traffic devices, fencing and course equipment: $122,800
Portable toilets, solid waste, recycling: $47,100
Prize Money and Pro Athlete related expenses including drug testing: $115,192
Military Base Races in foreign lands including special BOLDERBoulder military shirt, special bib number and shipping: $10,100
Results, timing, scoring, $62,300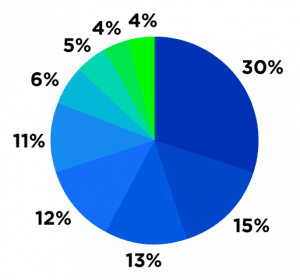 | | | |
| --- | --- | --- |
| Staff Expenses: Full-time (including benefits), seasonal and temporary staffing, independent contractors | $807,239 | 30% |
| Administrative / Overhead: bank and credit card fees, business and event insurance, license and permits, postage, professional fees, office and warehouse rent, utilities | $410,885 | 15% |
| Logistics / Course: Equipment, rental trucks and equipment, supplies, vendors | $358,075 | 13% |
| Printed Materials / Packet Costs: Official Race Gear, bib numbers, banners, signage, event printing | $336,723 | 12% |
| Marketing / Awards: Advertising, design, marketing, digital and social media, production and video | $297,273 | 11% |
| Facilities: | $152,613 | 6% |
| Law Enforcement and Security: | $127,556 | 5% |
| Pro Race: Prize money, US and international travel, drug testing, hotel, meals, ground transportation | $115,192 | 4% |
| Charities / Donations: | $108,477 | 4% |
| Total | $2,714,034 | 100% |
Economic Impact
The BOLDERBoulder, named America's All-Time Best 10K by Runner's World, is one of the ten largest road races in the United States and in the top 20 largest road races in the world. Historically, the race attracts over tens of thousands of runners, joggers, walkers and wheelchair racers, and draws some of the fastest professional athletes from around the world.
The annual in-person race starts at 30th and Walnut and winds through Boulder neighborhoods with live music and entertainment at every corner. The race finishes at the University of Colorado's Folsom Field and attracts over 100,000 spectators throughout the course.
Historically, the Boulder Convention and Visitor's Bureau has studied the BOLDERBoulder and estimates that the BOLDERBoulder is responsible for more $10 Million economic impact on the City of Boulder over the Memorial Day weekend.
GuaRUNtee
All registrations are automatically backed by the Bolder GuaRUNtee. It means if you sign up for the BOLDERBoulder and don't participate, we will roll your registration over to next year's BOLDERBoulder for only $30 (half-price). And, you won't need an excuse from your mom or a note from your doc. Learn More >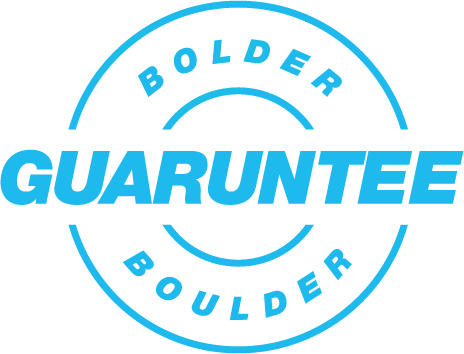 TranspaRUNcy
When you register for the BOLDERBoulder, you won't find any credit card fees or processing fees, plus we offer free packet pickup. We know how you want to be treated. We're different than other events. Learn more >