We believe anyone can finish a 10K, and everyone benefits from better fitness—it is one of the foundations to living a BOLD life. We offer a few tips to get ready whether you are a walker starting from scratch or a regular runner.  
Exercise will improve your mental state. Exercise 2-4 days a week. Rest in between. Walk as much as you need to. Jog as much as you can. Improve a little bit each week.
Mix it up. Mix in hiking, swimming, skiing, cycling, rowing, elliptical, or anything else you enjoy that gets your heart rate up. 
Set a personal goal. Set an achievable goal for your current situation. Write it on the back of your bib. Commit to it and you'll make it happen. Ideas: Set a finish time goal. Jog the last mile. Run the whole thing without stopping. Beat last year's finish time. Beat your mom or dad. Set a PR (personal record).
Online Support. Use the depth of our Facebook Group and our Strava Club in their app for connection and encouragement.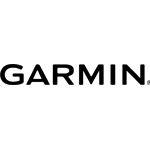 OFFICIAL TRAINING APP
OF THE BOLDERBOULDER
Kara Goucher, two time Olympian and Altra sponsored runner, 
offers her simple 10 week training program to everyone.
Whether your goal is to walk or finish fast, this will help you get there.
Just modify it to fit your needs. Sign up, then download and let's get this party started!