THE COLDERBOLDER 5K

The 2022 COLDERBOlder is sold out.
We hope you can join next year and sincerely wish everyone a happy holiday season.
There is no race day registration for the ColderBOLDER.
VolRUNteer this year to get first dibs on registering for the 2023 COLDERBolder!
You'll also get the goodies shown below.
VOLUNTEER PACKAGE INCLUDES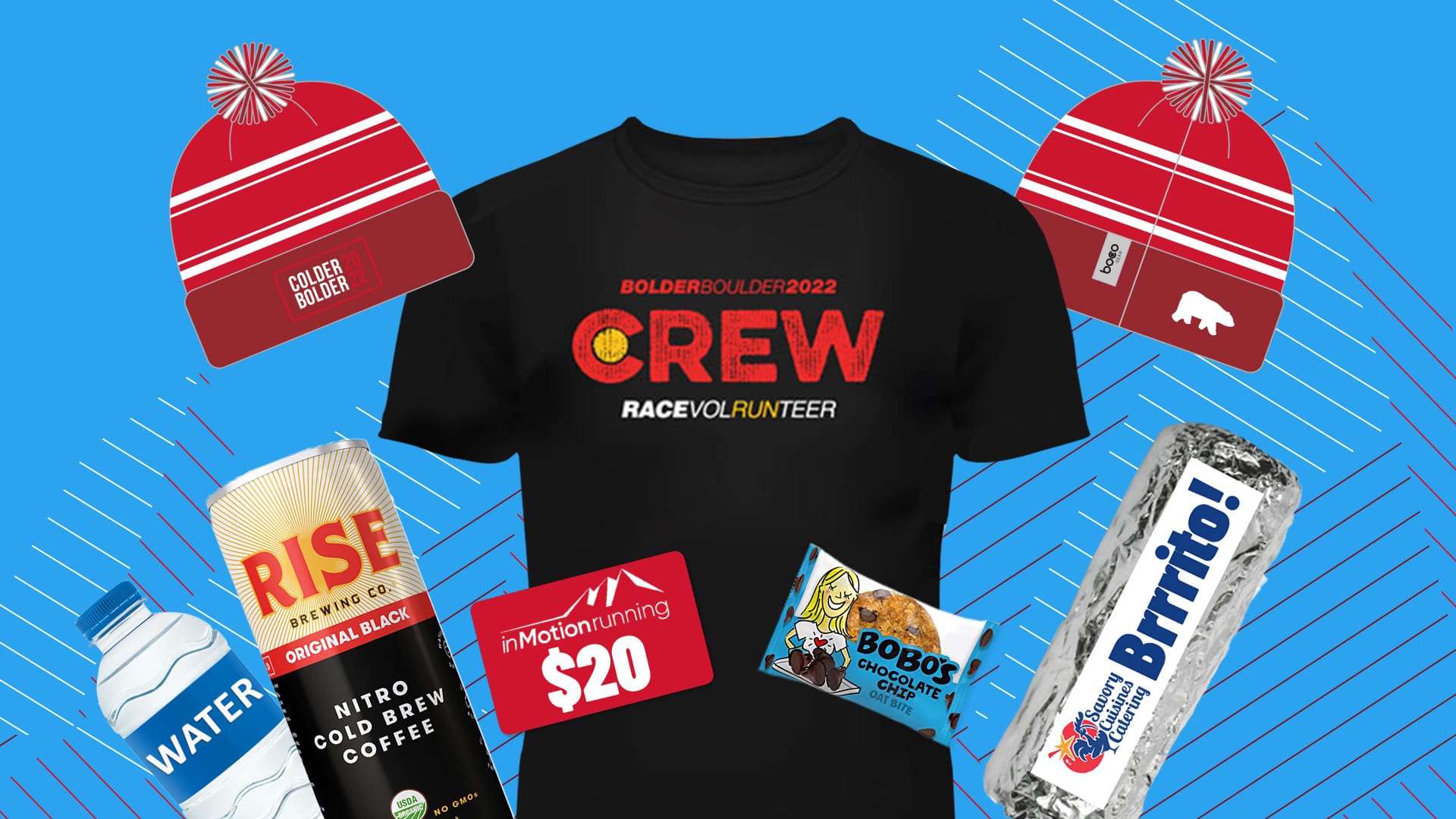 Official CREW Shirt & Winter Beanie
$20 Gift Voucher at InMotion Running
RISE Cold Brew Coffee
BoBo's Chocolate Chip Oat Bites
Breakfast Brrrito
IT'S A FESTIVAL OF TIGHTS
LET IT SNOW, LET IT SNOW
LET IT SNNOOWW