WARMTH IS FOR WHINERS!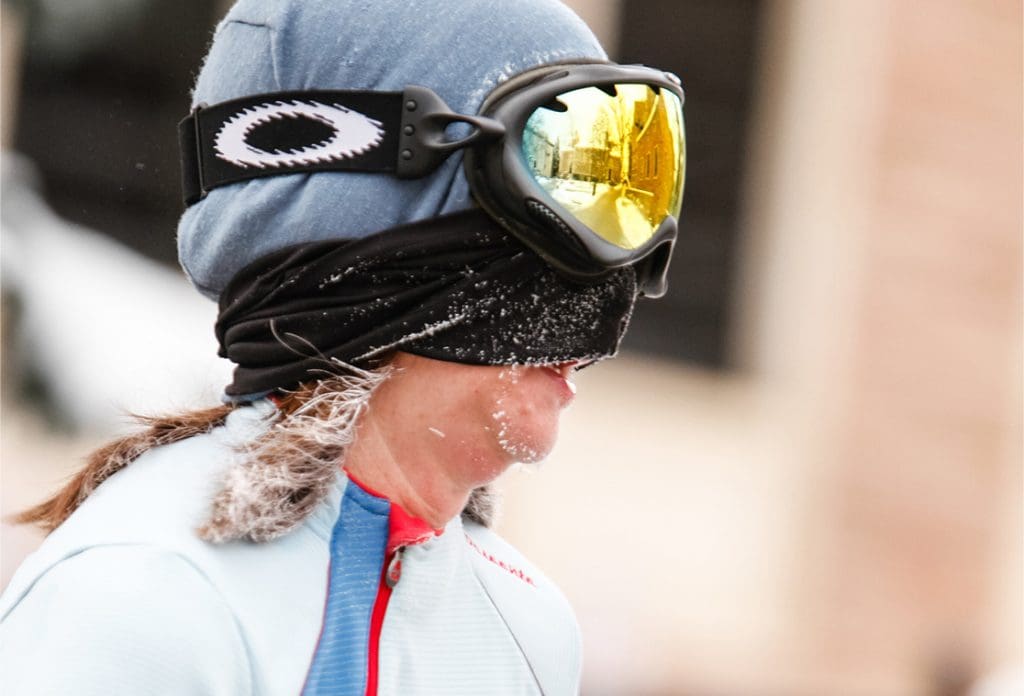 The COLDER BOLDER 5k will be here before you know it. Saturday, December 10th is the date, and in Colorado the race start could be sunny and 45 Degrees, or a chilly and snowy 10 Degrees. We know you can handle either scenario, but we want you to be perfectly prepared to be "laughing all the way" for all 3.1 miles of this fast course, no matter what.
We reached out to Mark Plaatjes, a renowned physical therapist, and the owner of InMotion Running Store – one of our newest partners for the ColderBOLDER. A former world-class distance runner, Mark has won more than 20 marathons in his career so who better to ask for some tips!
"In Colorado, you must wear layers. A layer against your skin that wicks moisture away and then a top layer than keeps you warm," says Mark. "Another reason for layers is if you start out when it is cold but then it warms up, you can just take off one layer."
Here's a checklist that may help you decide what you need:
COLDER – 2 layers
Base layer – light to mid-weight (long underwear) wool or synthetic
Running pants or tights
Windbreaker or windproof outer layer jacket
Lightweight or mid-weight socks
Hat, headband or COLDER BOLDER Beanie
Gloves
COLDEST – 2 to 3 layers
Base layer – mid-weight to heavy-weight wool or synthetic
Running pants or tights
Lightweight insulation jacket
Wind or waterproof outer layer jacket
Mid-weight or heavy-weight long socks
COLDER BOLDER Beanie
Fleece lined gloves or mittens
Neck gaiter
When it comes to shoes for cold or snow, Mark suggests Gore-Tex shoes that keep your feet dry and warm. "If you don't have Gore-Tex shoes, apply some scotch guard to your shoes and they will give you some protection."
Other tips include
A good warm up
Staying Hydrated
Stay in your aerobic zone
Time yourself (don't want to be out in the elements too long!)
Each participant also receives a $20 coupon to use at the InMotion Running store. Visit them in person for their shoe-fitting expertise, and the latest apparel and accessories for all of your running needs and interests during every season.
InMotion
1880b 30th Street, Boulder, CO 80301
(303) 247-0687
OH WHAT FUN IT IS TO RUN! See you on December 10th!