THERE'S STILL TIME TO JOIN!

  
Registering online is fastest.
Just grab your packet at the SportsExhibit or on Race Day at the Start Line.
Check your confirmation email for details.
SportsEXHIBIT!
You can register in person here.
Pearl Street Mall – 

1300 block by the Courthouse
Saturday May 27 & Sunday May 28
10am-6pm
Race Day, Memorial Day! Prices go up.
You can register in person here.
Start Area – 30th & Walnut
Monday, May 29th
5:30am – 9:00am
BOLDERBoulder 10K Countdown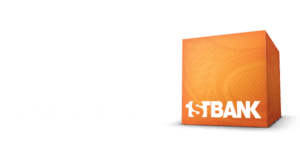 WATCH THE BOLDEST SHOW ON EARTH 
Watch on TV, online or in person! 

See every turn with thousands of screaming fans, the pro-race, skydivers, flyover and the Memorial Day Tribute.
Live updates starting at 5am throughout the morning, and full coverage of the Pro Race Challenge and Memorial Day Tribute from 11am to 12:30pm.
Watch throughout the morning with live streaming on our YouTube Channel!
Live at Folsom Stadium
Everyone is welcome at CU stadium to watch finishers, the Pro Race finish, and Memorial Day Tribute.  (11am -12:30pm).
Live at the International Team Challenge
Be at the start line when our pro athlete teams begin their quest. Start area is Folsom and Taft.
Join Colorado's biggest and boldest Memorial Day tradition. It's for everybody: walkers, joggers and racers.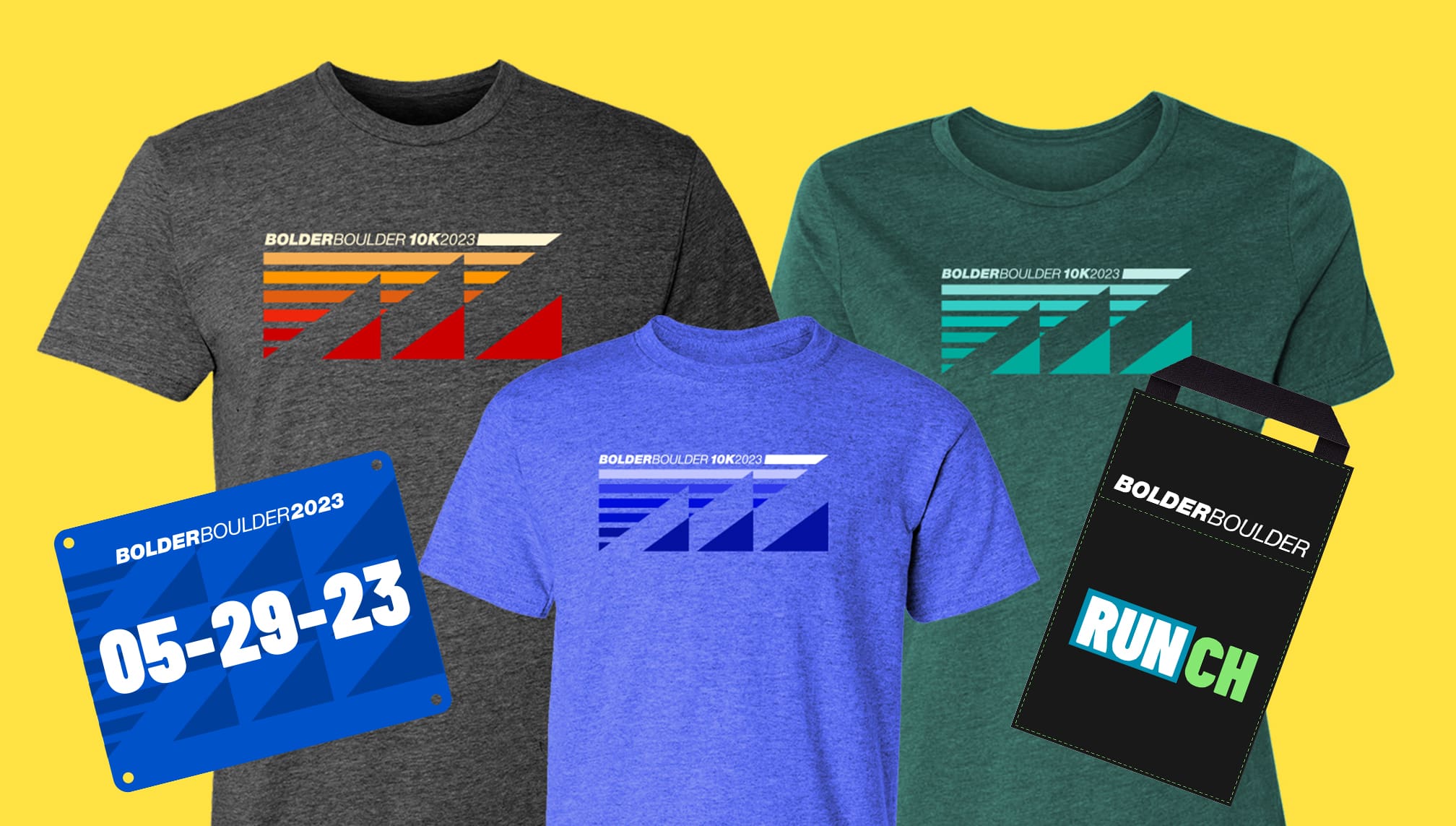 All Packages Include:
Official BB10K Shirt – your choice!

Race Bib & Official Timing Chip

Snack Bag & Drink (21 and up get a free beer from Avery)

Stadium Entry for Pro-Race Finish

Stadium Entry for Memorial Day Tribute

RaceDay Expo Entry
Short Sleeve
Standard Package
$59

Youth 14 & Under, 

Seniors 65 & Older, 

Active & Reserve Military

+ Ultra-Soft Cotton/Poly Blend
$64

Youth 14 & Under, 

Seniors 65 & Older, 

Active & Reserve Military

+ Ultra-Soft Cotton/Poly Blend
Tech Tee
Performance Package
$74

Youth 14 & Under, 

Seniors 65 & Older, 

Active & Reserve Military

+ Moisture Wicking Poly Blend
BOLDER Package
All 3 Shirts
$84

Youth 14 & Under, Seniors 65 & Older, Active & Reserve Military

+ Ultra-Soft Poly Blends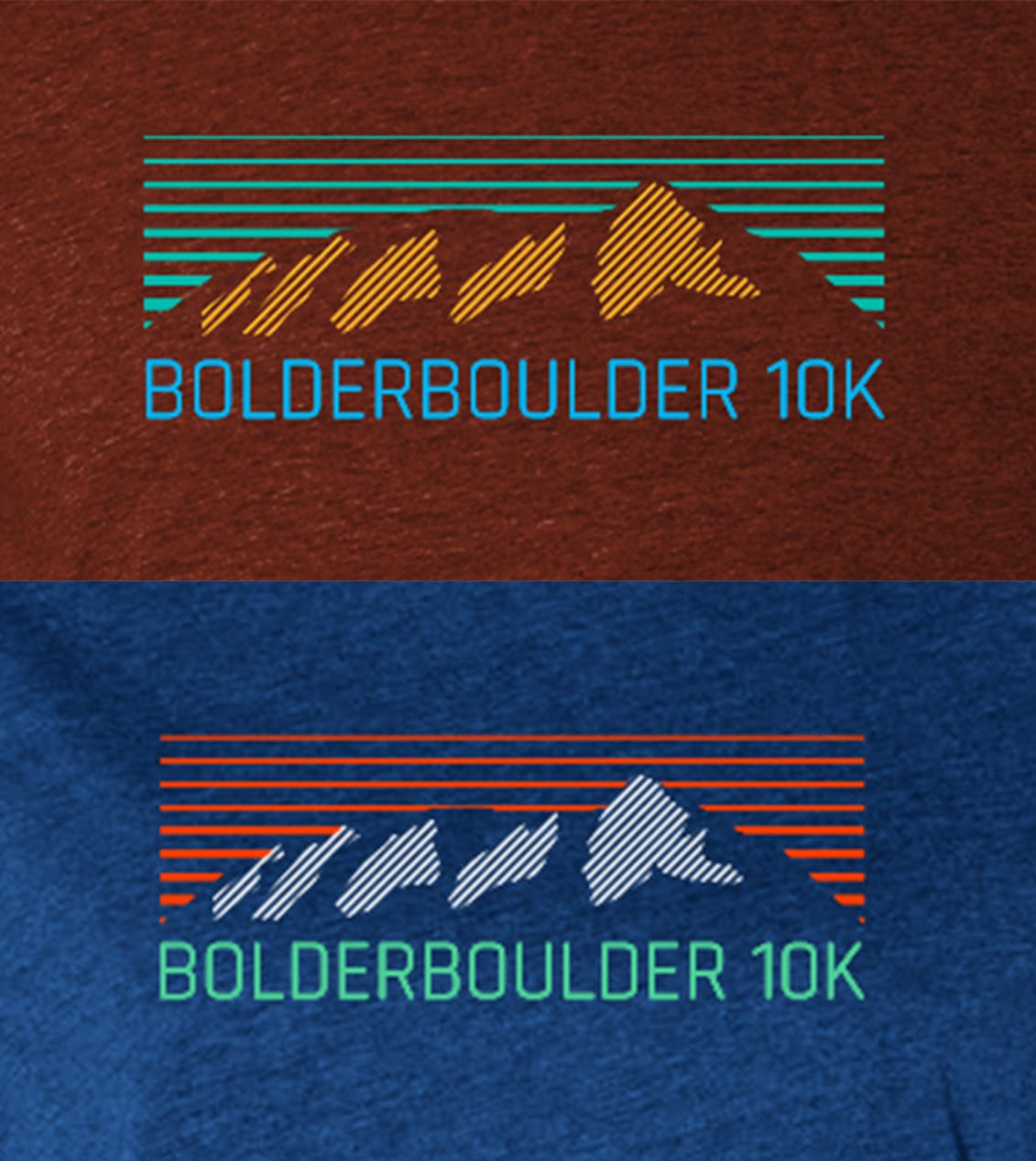 Flatirons
Limited Edition Add-On
Add this limited tee to your package. These will sell out.

+ Ultra-Soft Cotton/Poly Blend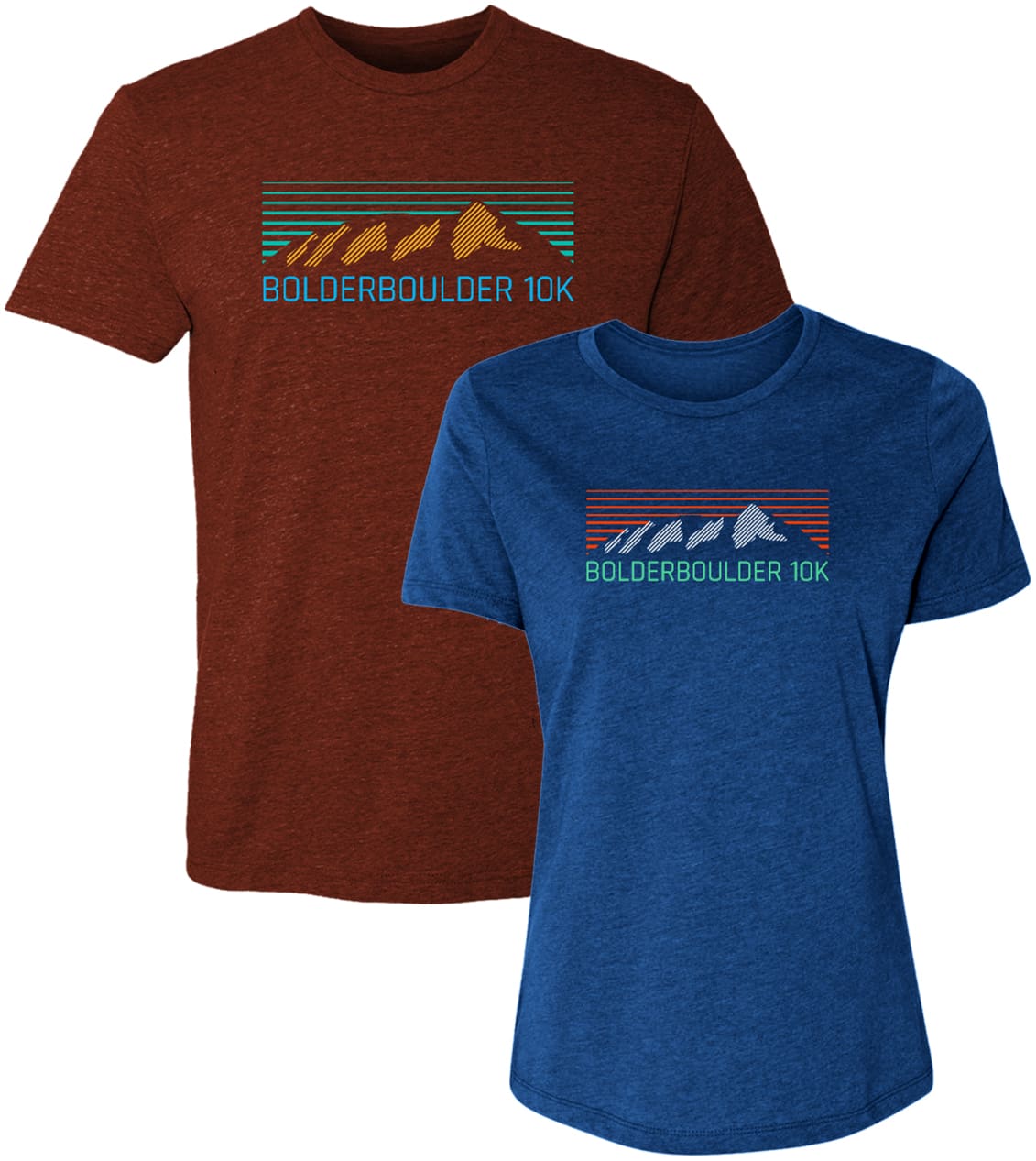 WE CAN'T WAIT 
TO SEE YOU!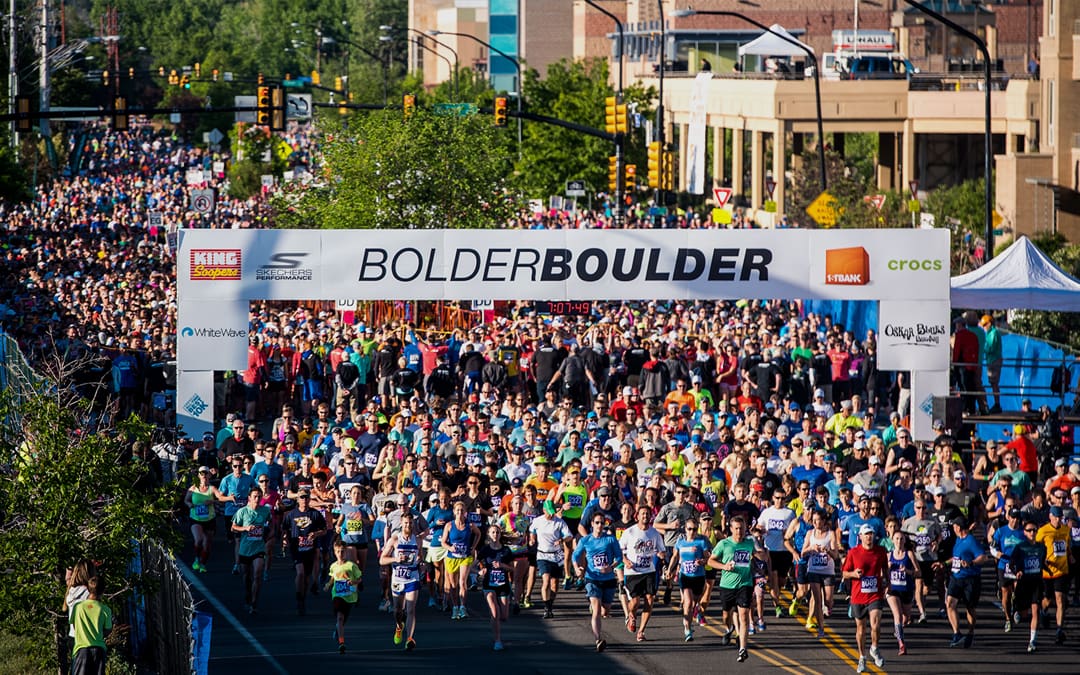 "America's All-Time Best 10K"
We're proud to be honored by Runner's World Magazine. But join us, because you make the BOLDERBoulder the best 10K!
Largest Memorial Day Tribute
One of the largest Memorial Day Tributes in the U.S. The ceremony honors all of those who have given their life in military service to our country.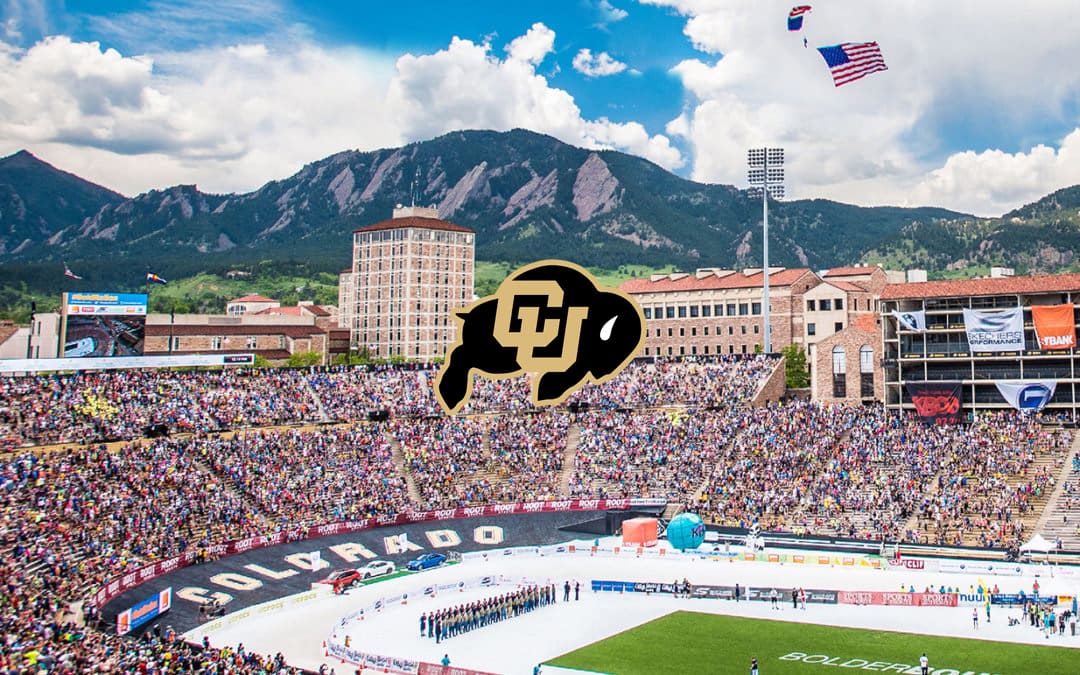 Finishing at CU
Cross the finish line inside Folsom Field with tens of thousands of people cheering you on. Then watch the Pro Race finish and grand finale Tribute.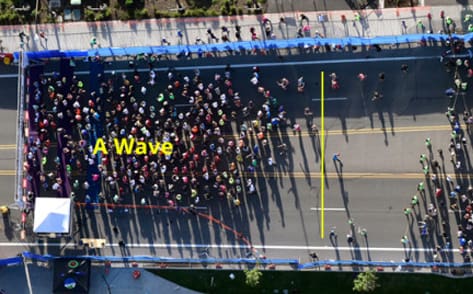 The Perfect Wave Start
We invented the wave start in 1983 to space everyone out properly, putting similar speeds together, so you can go your pace and have the time of your life.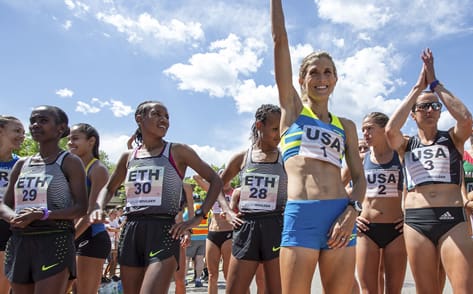 Epic International Pro Race
The International Invitational: watch some of the world's best runners finish at Folsom Field as they compete for one of the largest prize purses in the world.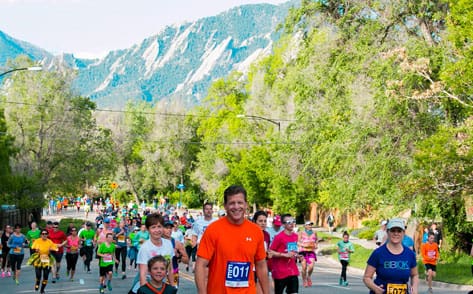 Beautiful Boulder, CO
The course, over a mile above sea level, winds through Boulder's neighborhoods, downtown and then finishes at the University of Colorado's Folsom Field.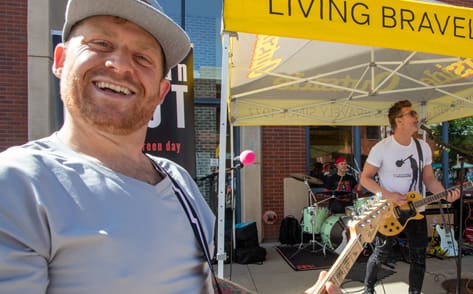 Endless Entertainment
The course is packed full of energy with dancers, music and entertainment around every corner. You like bacon? Waterslides? Hula Dancers? Us too.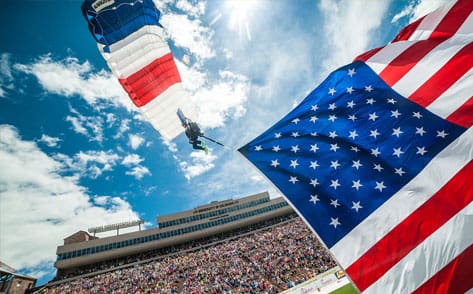 Majestic Skydivers & Flyover
Awe inspiring. Hair raising. Goosebumps. Every single time.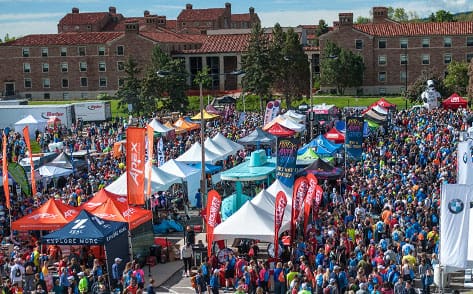 Massive BB Expo
After you finish, head over to the Expo for great food and drink samples, and tons of other schwag from our sponsors.
No hidden fees.
We know how you like to be treated. We are committed to transparency and no hidden fees.