VolRUNteer Jobs
Volunteer positions have been filled for ColderBOLDER 2022! 
Contact [email protected] for assistance. 
Thank you volunteers!
ALL registered VolRUNteers will receive an email on Wednesday, December 5th with VolRUNteer race support details.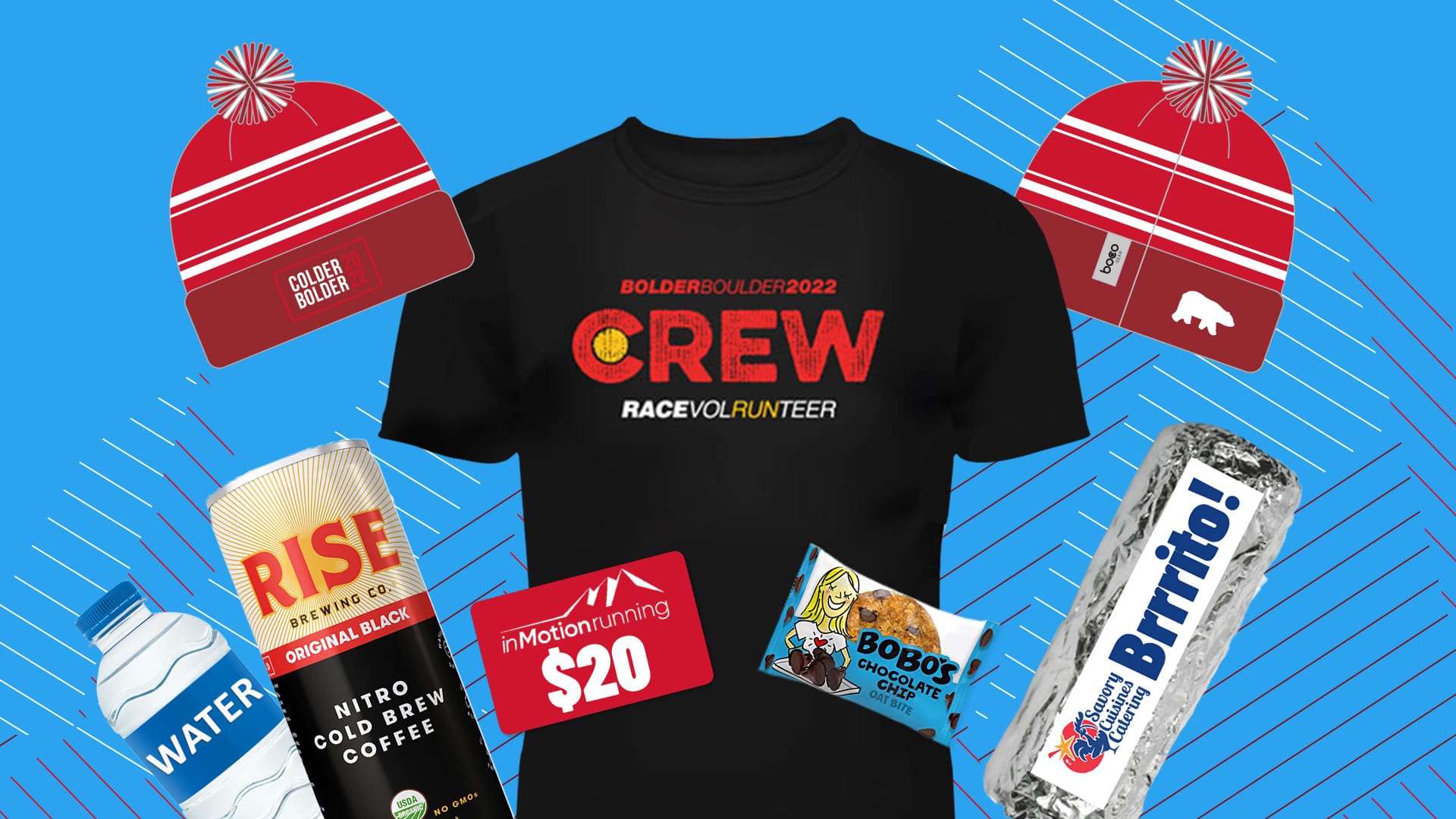 Individual Race Day VolRUNteers

INDIVIDUAL VolRUNteers will receive:
Official Crew Shirt
Official ColderBOLDER Beanie
$20 Gift card from In Motion Running
Burrito from Savory Cuisines
Rise Coffee
Bobo's Bar
Water
How long is a volunteer shift?
Volunteer shifts are on race day and are approximately 4 hours. 
What age can volunteer?
Volunteers must be at least 14 years of age on race day. Some positions require 18 years or older.
When will I recieve my volunteer job email?
Email with job details will be sent to all VOL on MON, 05 DEC
What should I wear race day?
Wear comfortable shoes and dress for the weather. This is an outdoor event, rain or shine!
Group FAQs

Group volunteers will receive a goodie bag, volunteer shirt, and a donation to your organization. Please complete the Group Leader Survey when it is available and we will contact you with your volunteer job and a link to register. Deadline to register GROUPS is FRI, 04 NOV.
How many volunteers can I have in my group?
Group numbers will depend on the volunteer position. Typically a minimum of 8 volunteers.