OUR COMMITMENT
Organizing, presenting and managing the BOLDERBoulder is part art and part science. It takes 364 days of dreaming, brainstorming, planning, and sweat to stage the best road race on the planet. Our passion and commitment is to deliver an amazing experience for all 50,000+ participants, 100,000+ spectators and 3000+ volunteers. And we aspire to make the experience better, year after year.
We are proud to be recognized as "America's All-time Best 10K" by Runners World Magazine, and we strive to deliver on that honor every day.
Committed to the Sport of Running
Our professional race is the largest international road-racing team competition held each year in the United States. We promote and make donations to the University of Colorado's cross country and track and field programs.
Committed to Honoring Those Who Serve
Our Memorial Day Tribute is the nation's largest Memorial Day celebration. We offer discounts to active military members, and our base races allow over 2,000 military personnel to run their own BOLDERBoulder at dozens of U.S. bases and posts around the world; even aboard US Navy ships.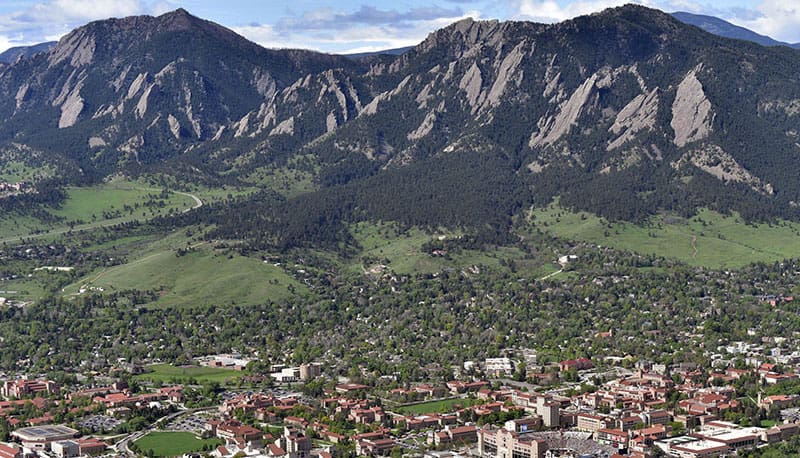 Committed to Our Local Community
BOLDERBoulder donates funds to dozens of non-profit groups who help us as volunteers on race day. Our BBRacers Club helps local elementary and middle school students, teachers and families participate in the BOLDERBoulder.
OUR COMMITMENT TO OUR COMMUNITY
We love helping out our community any way we can. That's why each year the BOLDERBoulder donates numerous race entries to help non-profits and local community events raise money. Please send any requests to [email protected] .
FINANCIAL INTEGRITY
Long-term financial stability is essential to delivering a first-class BOLDERBoulder experience. We are committed to transparency around the costs associated with staging our event.
One of the reasons we were named America's Best All-Time 10k is because of our absolute commitment to quality. That commitment coupled with the sheer scale of the event, creates some unique costs.
We have moved and are getting settled into our new home base location in Gunbarrel. We will update our financial reports as we have historically done.